Getting around the site is a breeze once you understand the basic layout of the MyBB forum system. One of the basic steps to becoming acquainted with the site is to learn how to post threads and replies and how to edit them if you make a mistake. In this tutorial
Flowers and Hatred
by Mark
Rosis are red,
violets are blue,
I hate poems
that don't rhyme.  
The first step is to decide which forum to post it in. Leanne has written a nice tutorial for choosing which forum best suits your needs: Where should I post my poem
For the purposes of this tutorial we will post in the 'Newly Registered Forum' forum:
Click on the name of a forum to see it's contents and post a new thread.
Click the 'New Thread' button then you will see the New Thread screen with a text editor. For a full description of all the functions, refer to this tutorial: Spicing Up Your Posts



 

When you're ready to post the poem, just click the 'Post Thread' button. And now the post will be displayed:
After the post is made, to edit we have two options: Quick Edit and Full Edit.
Quick Edit displays an editing pane right in the post and allows you to make small edits like these quickly. Full Edit takes you back to the full editor.

Just correct the error or make any adjustments and then click the 'Save Changes' button.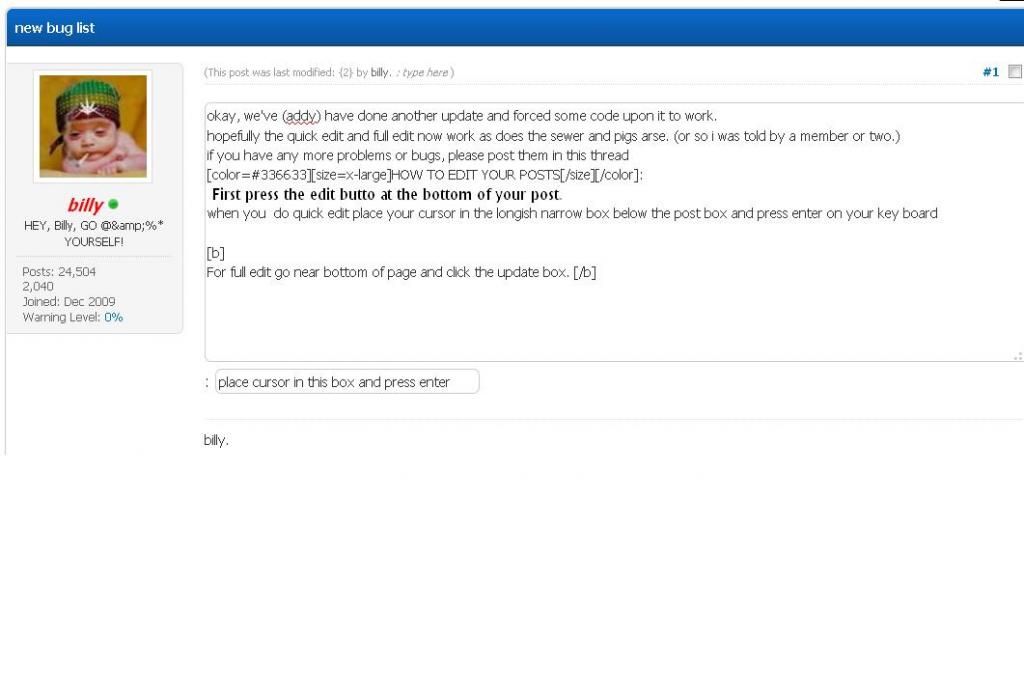 [/b][/size]